Jilli Darling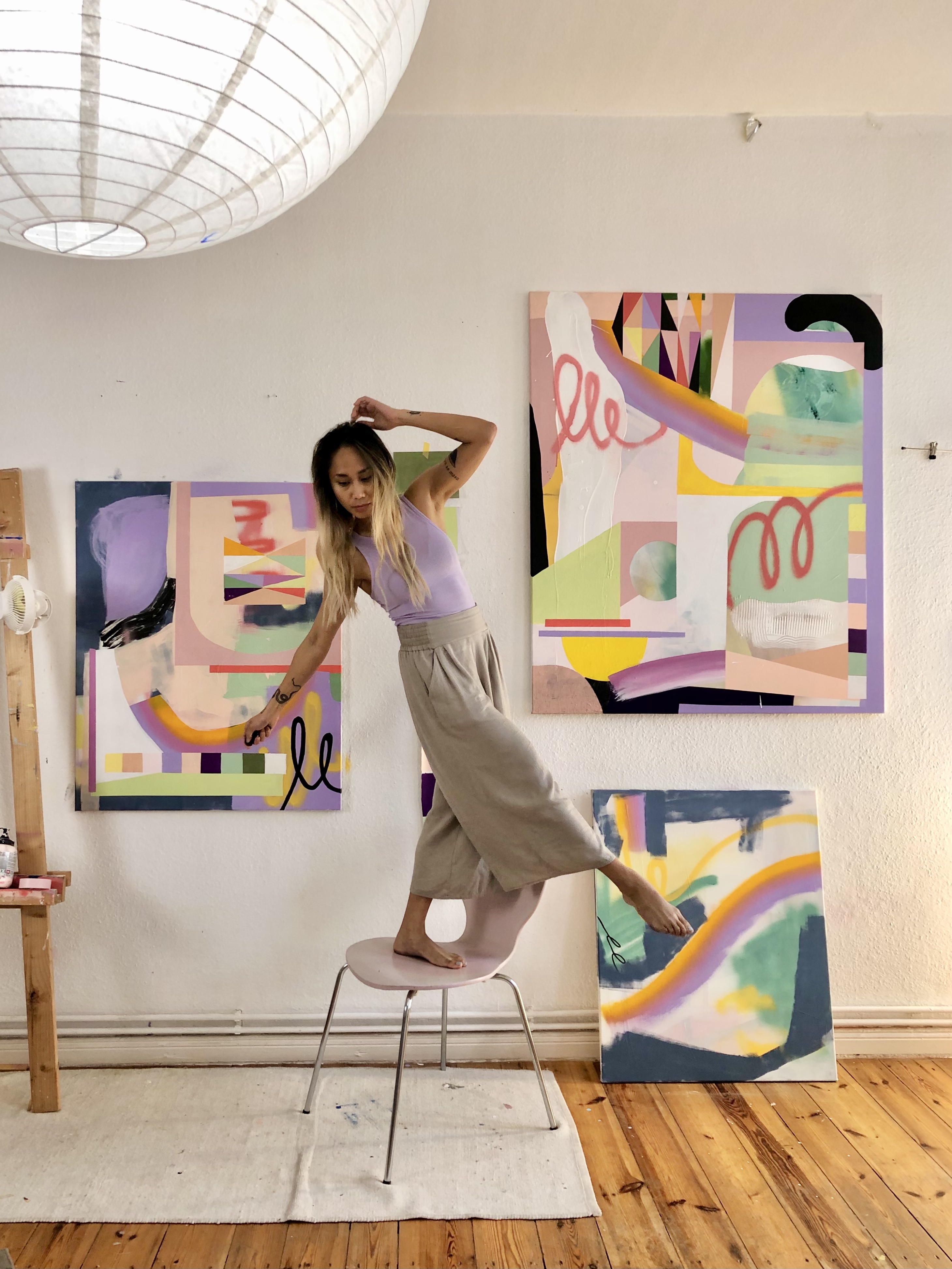 About
Jilli Darling aka Jill Castillo is a visual artist born in Quezon City, Philippines. She have established her home and work in Berlin, but left traces of former lives in the Philippines, Saudi Arabia, Toronto, Dublin, and London.
Statement
My art is a journey within the Self; modes within my conscious stream of being, the internal scape externalised as visual abstractions representative of a dichotomy within. Informed by a longing for balance, a mediation of textures and colours shifting between a dynamic boldness, to calm and quiet dispositions.
Through shifts of perspective, colours are pitted against each other to achieve harmony. Markings are meditations of thought, of memory, of daydreaming. With a childlike curiosity, a bright and playful energy manifests into large formats. Working primarily with acrylic and oils, and musing in inks and charcoal on paper, the artist jumps between landscapes within herself, evolving, regressing, exploring.